Everything you Need to Know about Spring-Summer Baby Clothing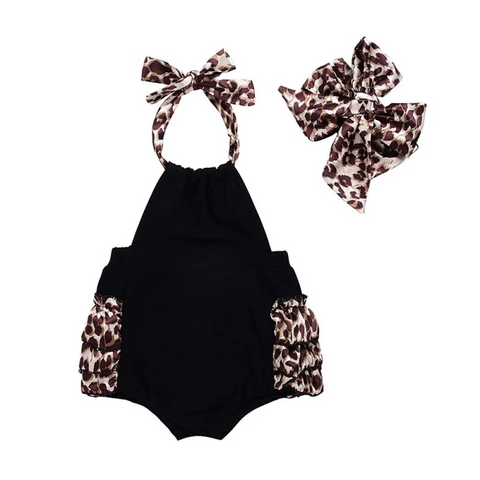 It is normal and very common that most mothers and fathers want to have everything ready when the baby arrives. For this reason, a few months before the birth, many parents start shopping for newborn baby girl clothes.
And finally, what items in a baby's wardrobe should be on a parent's list? We will answer these and other questions related to buying your first baby clothes in this article.
A trick to not leave anything unprepared and forget to buy important things for the baby is to make lists. For this reason, in this article, we are going to talk about the newborn baby clothes "kit", a list of all the essential clothes that cannot be missing from the wardrobe for when your baby arrives.
Newborn Baby Girl Clothes Kit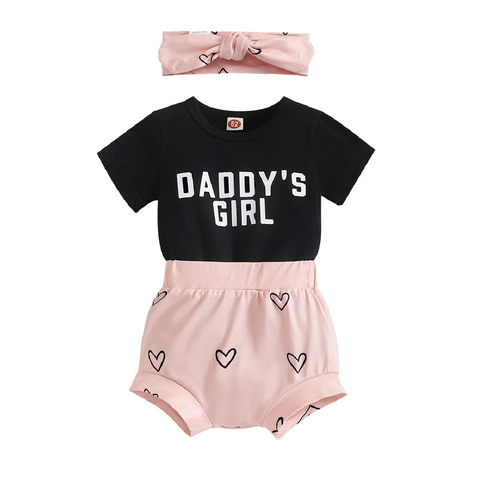 As you know, newborns need a series of essential items with which to cover their needs. Among them are the clothes, which are usually known as "first wear clothes "which are those clothes that your baby will wear the first days after her birth! The newborn clothing kit consists of the following clothing:
Tank Bodysuits
The tank bodysuit is the garment that you will use the most to dress your baby in his first months. So it is recommended that you have enough and not skimp on them. It is not convenient to buy them all at once and in the same size.
Babies grow very fast and clothes outgrow them right away, so it's a matter of buying them little by little, "slowly but surely". When choosing and buying newborn baby girl clothes, you should look at their composition and make sure that their materials are as natural as possible to avoid possible skin irritations or allergies.
Newborn Baby Girl Clothes: Pajamas
 What stands out most about this garment is its comfort and practicality when putting them on and taking them off. If your baby is born in summer, it must be a fresh garment that allows him to perspire but that, in turn, keeps him warm.
 Similarly, it is advisable to have "a good collection" of pajamas in the drawer. Keep in mind that it is very likely that you will have to change it several times a day since pajamas are not only used to go to bed. We recommend that you wear pajamas that are close to your baby's body and easy to fasten.
Baby walk sets and Rompers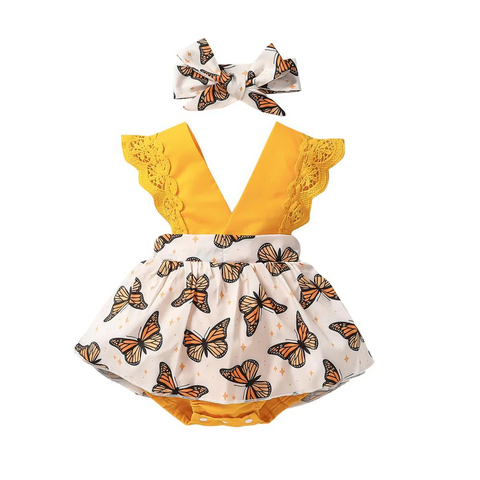 In the same way that you will have clothes so that your baby is comfortable at home, in its drawers you will have other types of baby clothes intended to be used when you take walks down the street, as long as the weather allows it and making sure that the baby does not catch a cold.
 If it is winter or does not expose himself to the sun for a long time if it is summer. In this case, the type of dress will be according to the style of each mother and father, always prevailing for the comfort of the baby. For these cases, two-piece sets of newborn baby girl clothes are a highly recommended option, since you can make various combinations with the top and bottom parts.
 In addition, they are also very practical when the baby stains one of the two parts, so you only need to change the dirty part.
Baby socks and booties
 As you may already know, newborn babies, do not wear shoes. But this does not mean that your little one does not have to protect his feet from the cold. Therefore, baby socks and booties are recommended to maintain the perfect temperature of their feet.
 The choice of socks is an important task, we should not get carried away by saving and choosing larger sizes, with the intention that they last a little longer, extending their useful life. If the shoes are too small, the baby will feel the need to have his toes flexed, and this will prevent his feet from developing properly.
 On the contrary, if the size is larger than necessary, he may suffer chafing or they come off, lose them and his feet get cold, without realizing it.
Baby Hat
 Did you know that babies tend to lose more heat through their heads? That is why it is convenient to have a hat or a hood, especially when you go out for a walk so that the baby maintains a perfect body temperature.
Baby blankets and shawls: newborn baby girl clothes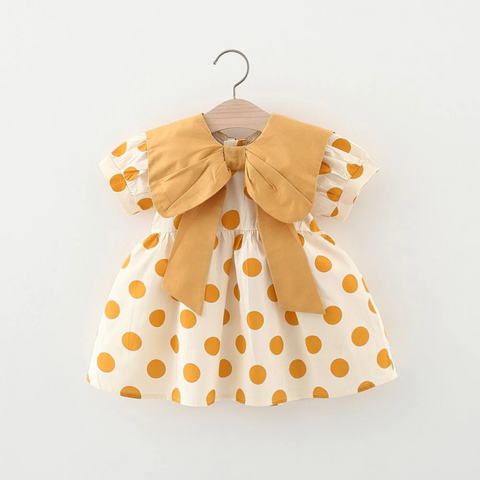 Baby blankets are essential baby garment due to their usefulness, both inside and outside the home. When it comes to clothing your baby, you should do what is just and necessary and not obsess over the cold.
 If you want to know if your baby is cold, you only need to touch the tip of his nose. If he is cold he needs you to wrap him up a little more. To know if he's hot, you need to touch the back of his neck. If he is sweating you should lighten his clothes. In addition, leaving the hospital with your baby in your arms surrounded by a shawl is a classic.
Newborn Baby Girl Clothes in Summer
If your baby is on the way and is born this spring-summer, we will give you some advice on the newborn baby girl clothes basics that should not be missing in your wardrobe or your clinic suitcase.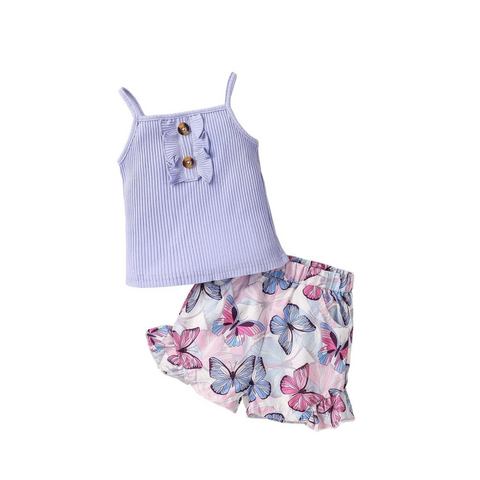 The first wear outfits for newborns must be of the highest quality and above all comfortable and practical. We always recommend that our clients buy garments that are very combinable with each other to get the most out of them since the first wears last a short time and you have to make the most of them.
Our recommendations must be adapted to the place where you live, depending on the usual temperature of each place or where you plan to spend the summer or those first months of your baby's life.
The basics that cannot be missing in your wardrobe for the first time are the newborn baby girl clothes. At Mommbaby we use organic cotton, woven with a fine knit suitable for summer and spring. It is a raw material that does not give heat and is soft and super comfortable.
Our sweaters are reversible and seamless, so you will get the most out of them, giving your outfits a lot of play.
Seasonal Newborn Baby Girl Clothes
From March to June we recommend wearing a sweater/jacket set with leggings that cover the little feet. You have to think that newborns move little and have been at body temperature for 9 months, so you have to keep them warm a little more than we warm ourselves.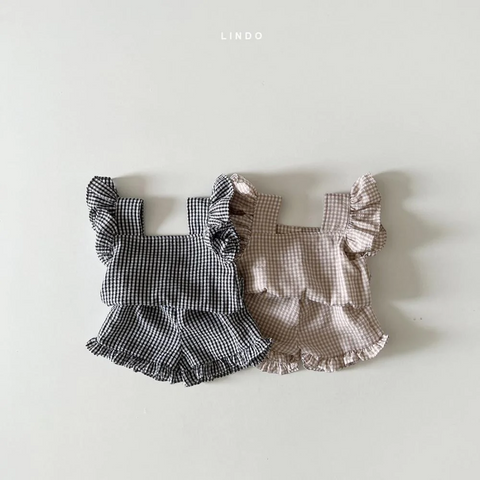 From June to July, August, and even September you can replace the knitted leggings with both knitted and cloth panties that will combine wonderfully with the sweaters.
The second basic garment for the newborn is the cambric shirt. Ours have no side seams and are made from the highest quality, ultra-soft organic cotton.
Tip: We recommend long-sleeved ones until June included and short-sleeved ones for babies who are going to be born between July and August, even the beginning of September.
Until June you can wear short-sleeved or long-sleeved bodysuits and from that month onwards you can wear them without anything underneath.
How to wear a baby bodysuit?
You need newborn baby girl clothes that cannot be missing for your baby. We are talking about a garment that in principle is considered an undergarment but can be used for other uses.
Its main use is as a very comfortable and basic undergarment for babies:
It is a garment that is represented in various colors and with different types of closures. Currently, the body is an essential garment for babies and parents. This undergarment has been used for decades by parents for their babies. Babies have free movement in addition to holding the diaper.
When the baby is a newborn, it is an essential garment, because thanks to the ease of changing clothes that this garment provides, you will be able to apply the correct care to your umbilical cord in the first days of your baby's life without effort when undressing him.
Its function as underwear will be useful for this type of garment is to cover your body and avoid possible colds. In summer it can be used as a single garment so that your baby feels comfortable and does not feel hot and even sleeps comfortably.
What is the most suitable fabric for baby bodies?
Currently, the bodies are made of fabrics such as cotton or organic cotton.
It is made in these types of textile fabrics for this undergarment due to the qualities that it offers:
Cotton newborn baby girl clothes ensure perspiration on the skin, respecting the most delicate skin of newborns. At the same time, they provide enough elasticity to make it comfortable and allow the little ones to move freely.
The quintessential fabric has been 100% cotton for several decades and today you can choose if you prefer it to be organic, more sustainable, and softer.
Another dominant quality of this fabric is that it is easy to wash by hand or machine.
How many bodysuits do you need for your baby?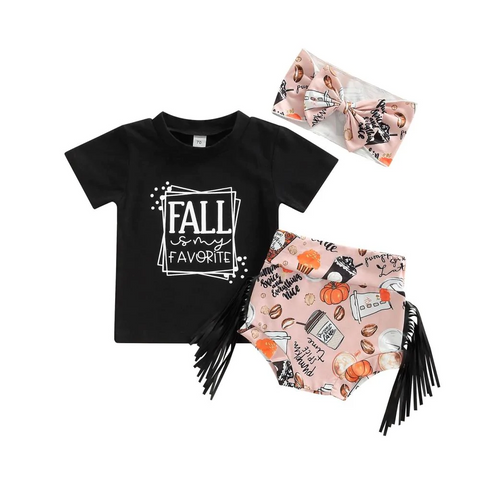 Everything will depend on the time of year you are in because in spring-summer you can wash more often because it will dry faster. But in seasons such as autumn and winter, washing may be delayed.
For this reason, our recommendation is that from 2 to 3 daily. We have to take into account that it is a garment close to the diaper, as it suffers escapes from needs, it will be the first garment to be stained.
Other small recommendations are to wash with neutral soap and avoid softeners. This garment is in direct contact with the baby's skin and the more we remove chemical products from the baby's skin, the better.
Don't forget to cut off annoying labels that can cause chafing and irritation.
Types of baby bodysuits
We have so many models that sometimes we can be indecisive about which type to choose. We are going to classify them by the type of closure regardless of long sleeve or short sleeve.
The closure or opening at the bottom will always allow you to change the diaper quickly and will help you to undress completely.
Front and crossed closure; is more recommended for newborns and premature babies.
Its ease when changing the baby is appreciated, since the first months of the baby's life the change of molt is very often.
When a baby is born, usually the last thing new parents want to think about is shopping for clothes. It's no wonder: between feeding, changing, putting to sleep, and washing a newborn, we have very little time, strength, and will to do it.
How do get prepared for newborn baby clothing?
So, when is it worth starting to complete a basket for a newborn so that you do not have to think about it immediately after delivery?
How to prepare for this task so that in the first weeks of a baby's life we ​​do not run out of the most necessary clothes?
The first clothes for a boy: when to start completing it?
Buying clothes with a newborn in mind is worth doing right after the information on the sex of the child, that is, around the 16th week of pregnancy. 
It is this period, that is, the second trimester, that women consider the least expensive, and at the same time the best stage of the entire course of pregnancy.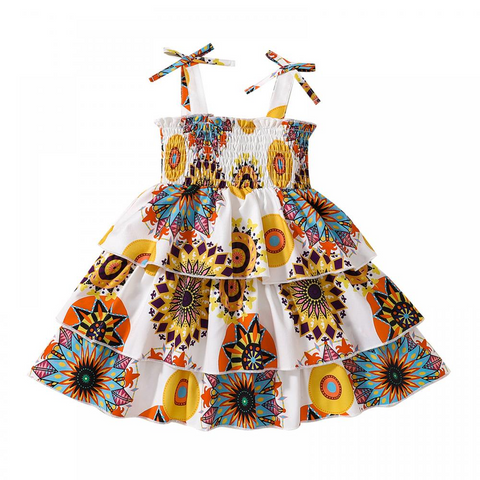 From the fourth week, future mothers no longer feel bothered by constant fatigue, drowsiness, nausea, and vomiting, typical symptoms of the first 3 months of this stage. 
As a general rule, pressure on the bladder is also reduced during this time, increasing not only general comfort but also women's mobility. 
Also, in this phase, a woman is not yet bothered by backaches, swollen feet, occasional headaches, and the decreased energy to act that is characteristic of the third trimester.
Where to buy the best newborn baby girl clothes?
To buy newborn baby girl clothes you can find a huge variety of girls' clothing including:
Sets and outfits

Pajamas

Dresses

Shirts and Tops

Shorts and skirts