MommBaby was established in this century, focusing on diversified multi-brand management under the brand leadership model, providing high-grade maternal and child clothing products for the European, American and Chinese markets. MommBaby can well grasp the trend of the current era in 2021. Design a clothing brand that meets the aesthetics of people from all over the world and has a variety of festive colors. Halloween is coming soon without knowing it. Let's prepare beautiful clothes for the baby in advance!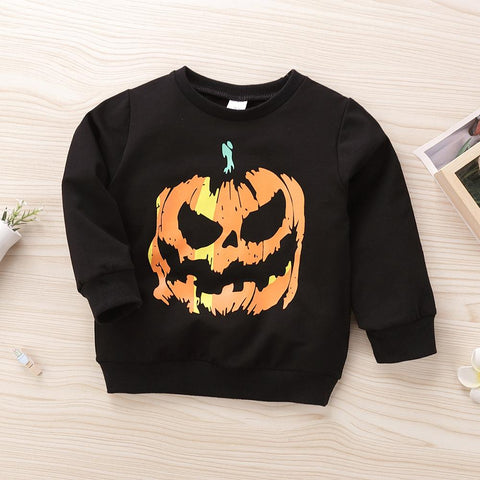 Halloween is approaching. I don't know what kind of clothes will moms and dads prepare for their babies to dress up and take pictures? Moms and dads can choose some clothes that suit their babies from this Mommbaby!
As we all know, even if the fashion trends are different from year to year, cotton textiles will never go out of style! What's more, it is the best close-fitting clothes for children. It has a soft feel and is very comfortable to wear. It is a natural environmentally friendly fabric. Cotton fabrics are also suitable for wearing in the autumn and winter seasons. Halloween is October 31st in Western countries. At this time, the weather is gradually getting cooler. At the time when the temperature is still warm and graceful, our parents can be in the MommBaby brand. Choose the most suitable clothes for your baby to dress up and match, and you can also let your baby experience the atmosphere of Halloween. I believe that the cool dressing inside can not only meet the dressing needs of Halloween, but also can be worn by children in normal times!
For the upcoming Halloween in 2021, MommBaby's styles on the shelves have both a Halloween atmosphere and a lovely taste. The products inside follow the fashion trend of 2021 and have festive colors. I believe everyone is familiar with pumpkins. MommBaby has designed pumpkins as an extremely cute cartoon image. Compared with the horror atmosphere of the adult world in Halloween, the world of children is always cute and loving with childhood colors! In Halloween, parents can choose clothes as much as they want, and match the atmosphere of Halloween to leave a unique childhood memory for their babies. In Halloween, what MommBaby builds is a foundation that wants to cultivate a cultural spirit of all babies in Europe, America and mainland China. It can be said that Mommbaby's clothes can completely conform to the spiritual culture and trend of Halloween. . On the street, babies can "trick or treat", and at home, babies can also feel the atmosphere of Halloween. Some people may question, can babies experience it at such a young age? Then MommBaby can tell you that when you wear MommBaby clothes, babies can also live Halloween like children and adults, because this is a goal set by our MommBaby. Whether it is tooling mechanical style, dark aristocratic style, or baseball sports style, you can find all kinds of high-quality clothes here!
Regardless of the current fashion trends, MommBaby will always follow the fashion trends, and all kinds of clothing with a sense of design will always be the first shopping column for moms and dads! If you want to learn more about MommBaby's clothes that can be worn for your baby on Halloween, look forward to your visit www.mommbaby.com to learn more!