What to pay attention to when choosing cute clothes for girls to wear at home? What to keep in mind for your baby, moms and dads please refer to the article below. One of the clothes that put comfort and safety on the top is the baby's home clothes.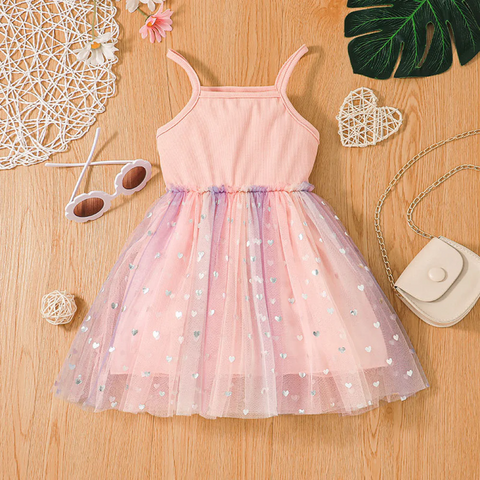 The baby spends more time at home, so the Mom needs to choose the most comfortable clothes for the baby to wear at home. Mommbaby will suggest a few small tips for moms to consult.
1. Material of cute clothes for girls:
Product material is the first choice when buying baby clothes. Choosing poor quality products can cause allergies, itching, discomfort, or worse, skin diseases. Mothers should choose clothes for girls with airy, cool, and elastic materials such as elastic or cotton to make it easier for the baby to operate and live.
2. Choose the right size for your baby:
Home wear is extremely important; many moms are inexperienced in choosing the right cute clothes for girls. It leads to a situation that is too tight or too wide. . This causes inconvenience to the baby during home activities.
Choosing a suitable set of clothes for your baby is very important so that your baby can freely play and live comfortably at home. If the clothes are too small, the baby will not be able to play to the fullest.
If the clothes are too large, the situation will not fit properly, preventing the child from playing confidently.  Choosing an outfit that fits your baby's weight and height will help her feel comfortable and easy in all activities.
3. Design the cute clothes for girls
Mothers should choose for their baby a no-frills design outfit so that the baby can comfortably play. Unlike street wear or party wear, children's home wear focuses on comfort instead of product design. Mom, don't choose cute clothes for girls with lots of details or too many accessories attached to the clothes.
 This will be very inconvenient for both mother and baby, making the baby feel uncomfortable. However, with a simple design but with extremely cute prints, babies can wear it and still enjoy it.
Always prefer Comfortable cute clothes for girls
Mommbaby  has just briefly introduced to moms the top criteria in choosing baby clothes so that they are always comfortable, and safe. Besides, we also always update many trendy designs and forms on the market; moms can consult and order for babies.
Mommbaby  we are proud to be a reputable shopping place for moms, and we always share this interesting knowledge with parents so that everyone can feel secure when choosing to shop for their children.
Suggestions for choosing clothes for teenage girls
Teenage girls always like to choose their clothes, but parents also need to grasp a few tips to choose the right one for their child.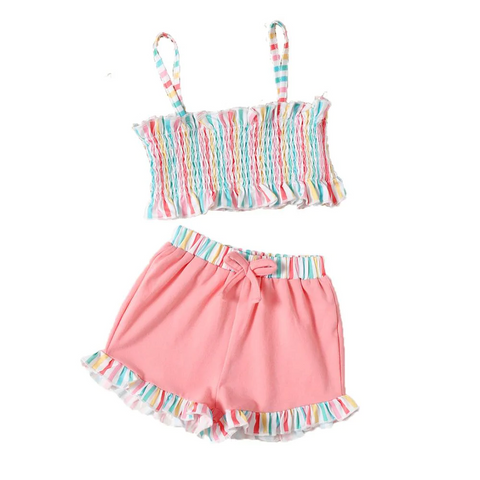 Childhood is the age of fresh colors, the season of having fun, but hot weather cannot be avoided. So, have you prepared any clothes for your baby this summer? Especially with the extremely unpleasant weather, the choice of cute clothes for girls is extremely important, if mothers do not pay attention to this, it will greatly affect their health and skin.
 So how to choose summer clothes for teenage girls? Let's discover a few tips with Mommbaby  below.
1. Prioritize material in cute clothes for girls
Now there are many materials on the market but not all are suitable for children. Understanding the concerns of parents, Mommbaby  always selects and produces very delicate and suitable products for mothers. The fabric that Mommbaby gives the most priority is stretch cotton.
Cotton: is the fabric used a lot in the collections of Kidshe, and is favored by many other fashion brands because of its excellent sweat-absorbing properties. Cotton is woven from natural fibers and most of the cotton can stretch for babies, so babies are very comfortable when they can both wear it and have fun.
2. Form the shape so that it is reasonable.
After stressful school hours, the remaining time is for the children to be free to entertain themselves, so parents must also pay special attention to the selection of clothing styles.
Firstly: Mothers should choose comfortable, spacious cute clothes for girls' designs that are not tight on the baby's body, especially the neck and armpits because these two parts are very sensitive and often sweat easily for the baby.
Second: Do not choose cumbersome clothes, or complicated mesh lace in daily activities because it will lead to discomfort for your child.
Next, children often love to go out, so choosing clothes if it takes too much of a child's time, children will feel irritable and uncomfortable, that's why Mommbaby gives priority to parents to choose for them. Children dress in sets, so that they can quickly put them on and it will not take too much of your time.
3. Color of cute clothes for girls
Color is equally important in coordinating children's clothes for teenage girls. Because children always love striking colors, that's why Mommbaby's designs always choose colors to match the energetic age of the baby. Here are a few suggestions of Mommbaby for parents to refer to:
A set of sleeping baby clothes is a great choice for babies, with cow prints that are very trendy throughout Asia and are very popular in the design of accessories, clothes, and the interior. Extremely cute style, long cropped top combined with jogger pants, so your baby can easily wear it on different occasions.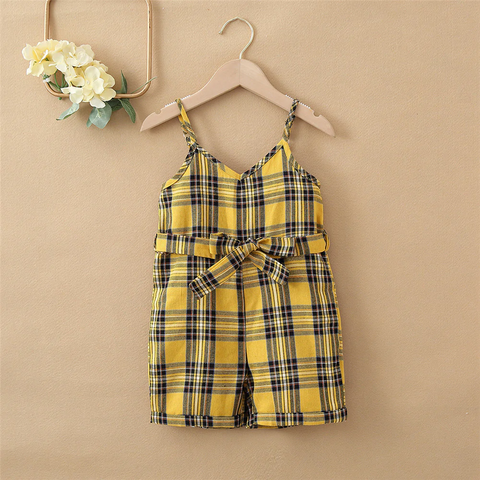 Baby girl's crop top and legging pants set
Set of cute clothes for girls, with outstanding neon green color is the trendy color of 2022 - 2023 around the world. This color originates from the West and has now arrived at Mommbaby, with a funny smiley face t-shirt for babies and extremely cute and personal long shorts. Moms can mix it up with a pair of scandals and the baby is a fashionable, mom.
Set of smiley face t-shirts and hot trend green fish skin shorts for girls
Set of jeans and basic t-shirts for babies, with 4-way stretch jeans material, with an extremely elegant pink basic shirt, but without looking for personality, your baby can combine with light sports shoes.
Heavier style sometimes can be worn with a pair of light doll shoes that are all suitable, moms. With this style, moms can both wear a cap with a cap or wear a lovely hat.
The sleepwear set for an extremely active baby, this set of thighs made entirely of 100% cotton is an indispensable set of clothes in the children's wardrobe because it can be worn at home and can be worn out.
Textures are one of the most important points of clothing and design materials are always the preferred choices for babies. Sporty textures and styles are always the choices of moms. Hopefully, through this article, Mommbaby has helped moms in choosing lovely outfits for teenage girls.
What's new in cute clothes for girls this year?
The season of fun, relaxation, and exciting summer of babies is knocking on the door to door. Besides adult fashion brands, children's brands are also very important to trends as well as shaping the style for your little ones.
The fashion world is a generation that is constantly changing styles, especially children's fashion, always having a variety of new models and designs and having a breakthrough with a youthful, beautiful, and sophisticated style.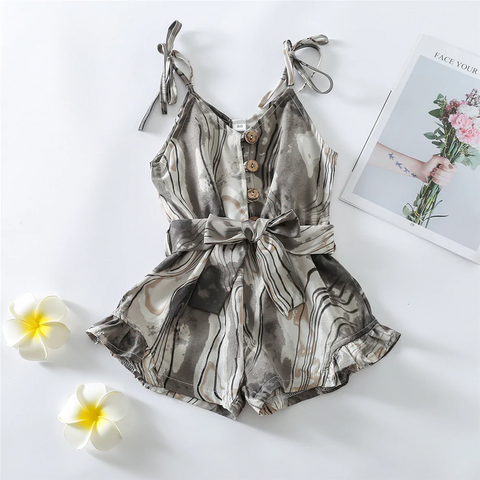 That is why cute clothes for girls' fashion are gradually growing and attracting a lot of attention from "fashion houses", manufacturers, and especially parents.
To have trendy outfits for babies, parents must pay attention to materials rather than sophisticated designs, so that the baby can be most comfortable when wearing the outfit. So this year 2022, if there will be any new children's fashion trends, please consult with us.
Simple items are the most beautiful
This year's trend has a lot of breakthrough changes in styles and colors, but to keep the novelty in costumes, fashion brands always prioritize choosing basic but stylized shapes in a few details to make it attractive and eye-catching. Although simple, it still ensures to attract the attention of many parents.
However, no matter the design, it is still necessary to ensure the comfort of the baby, so that the baby can freely operate and play.
2. The elegant pastel colors are on the throne again
If in 2021, cute clothes for girls designers often prioritize bright and colorful colors. Highlights such as pink, orange, red and blue combine with cute and gentle patterns to match and harmonize with the baby's age.
Besides the outstanding colors, pastel colors are the hottest colors in 2022 that are very popular in design from interior to fashion and especially in children's fashion, because of the lightness of the color gamut.
 Because of this, often there are many more dynamic personality patterns to create harmony in the outfit, and are very suitable for the child's body shape, making the baby stand out and impressive in front of the crowd.
3. Gentle cotton material is the priority in cute clothes for girls
Material is one of the biggest concerns for children's clothing designers. If 2020 is the throne of thick jeans, khaki, lace, and brocade, the trend of 2021 is to focus on simplicity, and comfort, not fussy. Priority should be given to the use of 4-way stretch cotton fabric with high sweat absorption for the production and design of children's clothing.
This is a factor that manufacturers and parents should not take lightly when choosing clothes for babies because if the material is uncomfortable, the baby will feel very uncomfortable when wearing it, and greatly affect the baby's sensitive skin.
Why should you be careful when choosing cute clothes for girls?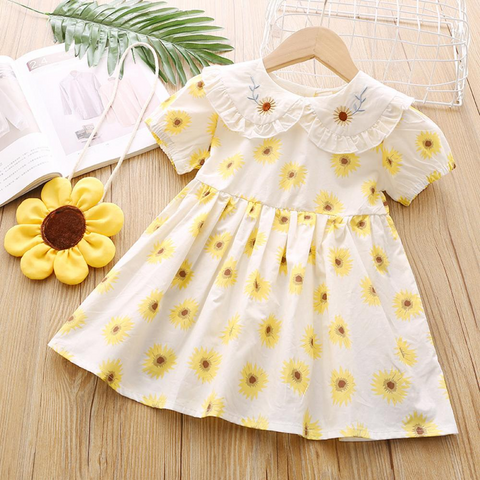 Cute clothes for girls are the most important material for the baby, which must be safe for the health and sensitive skin of the baby. If unfortunately, parents choose thick materials that are not suitable for the weather, it is very easy to make the baby's skin sensitive.
In addition, on the market today, many places produce children's products that do not match the baby's measurements, the wrong technique when the baby wears, will cause discomfort, affecting the baby's play activities all day.
 That is why, when choosing clothes for children, parents pay attention to the following criteria: Material, measurements, and shape to have the most satisfactory choice.
Shopping tips for children's fashion with good price but quality
We would like to share some tips for shopping for good quality children's fashion. Please save this useful information immediately to buy beautiful and cheap clothes for your children, and parents.
Shopping tips for children's fashion with good price but quality
Children's fashion is extremely rich; cute clothes for girl's stores also spring up like mushrooms after the rain. But the quality of clothes and the price are varied, so when choosing to buy clothes for their children, many parents are very confused.
To make it easier for parents to choose to buy fashion items for their children today, we would like to share some tips for shopping for children's fashion at good prices but with quality. Please save this useful information immediately to buy beautiful and cheap clothes for your children, and parents.
Consult with parents with young children before buying
Whatever you do, if you wander too much or feel unsure, you should consult others. This is a great suggestion for you to make a more accurate choice. And buying cute clothes for girls is no exception.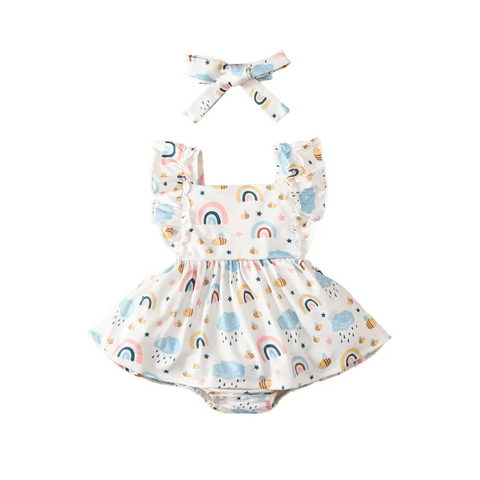 If you don't know a shop that sells rich, trendy, and cheap baby clothes, try consulting parents with young children. These people can be your friends, colleagues, neighbors, etc. Surely they will give you great advice so that you can visit a place to buy beautiful clothes for your baby.
In particular, when deciding to buy children's clothes online, it is even more important because many shops sell real products and images on the website are far from each other. Even the quality is too bad to accept. Therefore, choosing to consult with people who have bought clothes at reputable shops is a golden suggestion for parents to use smartly.
Buy cute clothes for girls in bulk
Anything you buy in bulk will be easier to negotiate and get a better price than buying individually. Therefore, you should make a list of things to buy for your baby first at home. When visiting children's fashion stores, you just need to report the quantity you need to buy a lot.
Maybe they will give you a big discount. This will save a lot of money, so this is the way that wise mothers often apply to limit wasting money in difficult economic times like today.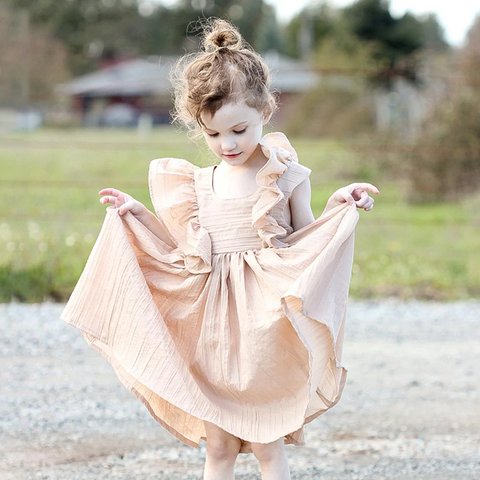 Hunt for the big sales of the year
The cute clothes for girls sale is a golden opportunity for parents to buy cheap but quality baby products. Therefore, if you are a smart consumer, you should not miss the opportunity to buy children's goods at sales during holidays and New Year such as Black Friday, International Children's Day Christmas, New Year, Lunar New Year, close to the new school year.
 These times almost every child's fashion shop has a big sale to stimulate customers to buy things. Therefore, just seize the opportunity parents will freely buy savings, do not worry about that price.
Choose a shop that sells cheap, beautiful, trendy children's fashion
Among the countless fashion shops today, besides the snappy business fashion shops that don't care about the interests of customers, many shops sell cheap and trendy children's fashion. Therefore, parents should consult carefully and then decide on which cute clothes for girls to shop to choose.
Especially when buying clothes online to avoid losing money and buying your children ugly clothes that don't fit.
Pay Attention to Quality Fabric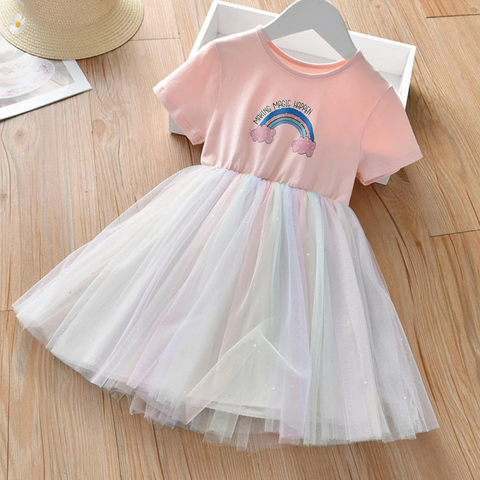 Many mothers believe that their family has the power; there are no sinful conditions for their children to wear luxurious and outstanding items. You need to pay attention to the quality of the product because if you buy something too cheap or don't choose it, it is easy to cause skin allergies. Or even toxic chemicals on the fabric will have a great effect on the health of your baby.
In addition, there is an issue that mothers need to pay attention to is that the baby needs to dress well, but it must also be appropriate for the age and living situation. Please choose high-quality cute clothes for girls at reputable children's fashion stores to ensure the most appropriate and safe criteria for your baby, and parents.
Conclusion
If your baby is an adult, take them with you when buying children's fashion. When traveling with parents, children can choose the items they like. Children will be more excited to wear those costumes. Instead of parents buying it arbitrarily and not matching the baby's interests and then leaving it alone, it will be a waste of money.