The development of the maternal and infant industry is becoming more and more mature. Whether the clothing wholesale is doing well or not, the most important thing is to see whether the product quality and style are novel.  Any product cannot be separated from the basic standard of quality, and novel styles can make your product more attractive.  If you want to quickly seize market opportunities, these two points are indispensable.
    It can be said that the maternal and infant apparel industry has fallen into a crisis of "homogenization".  So, is there a way out now for maternal and infant clothing wholesale?  The answer is yes!  The homogeneity of the industry is serious, but this does not mean that there is no high-quality maternal and child clothing in the market.  As long as you can accurately find a high-quality wholesale manufacturer of maternal and infant clothing, all problems will be solved.
    The improvement of living standards has driven the vigorous development of the maternal and infant clothing industry, and many manufacturers have swarmed into the field of infant clothing manufacturing.  As a result, the quality and style of maternal and infant clothing on the market are extremely similar, and wholesale of these "homogenized" infant clothing is not market competitive at all.  If you want to do an excellent job of maternal and child apparel wholesale, and do it in the long run, you need to spend some thought to find a suitable supplier.
    If you want to engage in the sales of maternal and infant clothing, the most urgent thing is to find a trustworthy wholesale manufacturer.  And the Mombaby that I want to introduce to you now is a manufacturer that specializes in manufacturing and wholesale infant clothing.  Mommbaby has the best quality, the most novel styles, and the most complete sizes of infant clothing on the entire network.  If you miss Momm ba b y, you will miss a big business opportunity.
    Mommbaby's website https://www.mommbaby.com/ shows you the costumes of infants and young children of all ages. A Mommbaby can let you experience one-stop convenience.  Hats, headwear, tops, skirts, trousers, shoes and other products are available in rich styles and fashionable styles.  Whether it is daily clothing, family parent-child clothing, or holiday-themed clothing, there is everything on Mommbaby.  The comfortable fabric and novel design will allow you to quickly attract the attention of customers.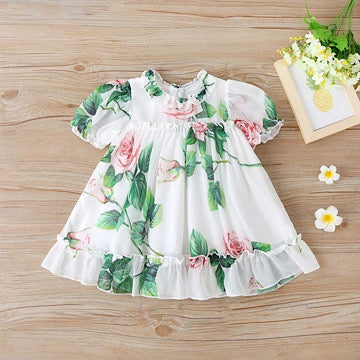 For the store now engaged in the sales of infant clothing, finding a trustworthy wholesaler is the first step. Then there are problems such as investing capital, renting a warehouse to stock up, processing orders, etc. The most troublesome thing is delivery.  This link is cumbersome and complicated, and takes up time.  And hoarding not only requires a lot of financial support, but also extremely risky.  Especially clothing, which is a popular style that changes all the time, has poor stability.  For the store, it is a big challenge and also an opportunity.
    Mommbaby intimately provides you with a drop shipping service. Choose a drop shipping service. Don't worry about the economic pressure caused by the hoarding of goods, allowing you to save money, time and effort.  You can always pay attention to the market trend, change clothing styles at any time, and occupy the first market faster and more efficiently, so that there will be no outdated clothing that cannot be sold.  More importantly, our agency service can improve your sales efficiency. You can completely treat the sale of infant clothing as a sideline, and you can have a stable income with the least time choosing products.
    The joy of making money, who doesn't want to have it?  Come to Mommbaby's official website https://www.mommbaby.com/ to see our products, high quality and affordable.  Now there is a big summer discount, a lot of clothes are sold at ultra-low prices, and you can make money when you buy it.  There are various styles of clothing for you to choose, with high quality and full size.  With such a big discount, what are you waiting for?  Choosing Mommbaby allows you to start a business without stepping on thunder and make money easily!
Mommbaby
mommbaby wholesale
mommbaby.com
mommababy wholesale
baby blankets wholesale usa
boy boutique clothes wholesale
mommbaby discount code
little boy boutique wholesale